P&C Labs offers total anatomic pathology and cytopathology services including all aspects of specimen transport, preparation, immunohistochemistry testing, and final patient reporting. P&C Labs is proud to announce that we now offer Oral and Maxillofacial Pathology!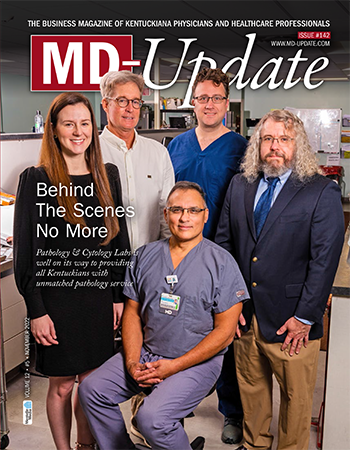 Click to read MD-Update
Pathology and Cytology Laboratories LLC
Pathology and Cytology Laboratories LLC, and Chipps, Caffrey & Dubilier, P.S.C. are specialists in Anatomic Pathology, Cytopathology, Hematopathology, GI Pathology, Clinical Laboratory Consultations and Laboratory Medical Directorships. Founded in 1967, Pathology and Cytology Laboratories LLC provides the highest quality service and professional expertise to physicians, clinics, and hospitals.
Pathology and Cytology Laboratories is accredited by the College of American Pathologists, The American Society of Cytology and The Health Care Financing Administration. ASCP registered consulting medical technologists are available upon request for continuing education, seminars, in-service programs, mock laboratory inspections to aid laboratories in their preparation for CAP inspection, JCAHO inspection, and Medicare/State inspections.